In this tutorial we will learn how to configure your chatbot to transfer the data collected by email.
Initially you must follow the steps mentioned above.
 Create a new chatbot.
Move to the script/ scenario tag.
At the bottom of the page, you will find 'Send collected data to an endpoint.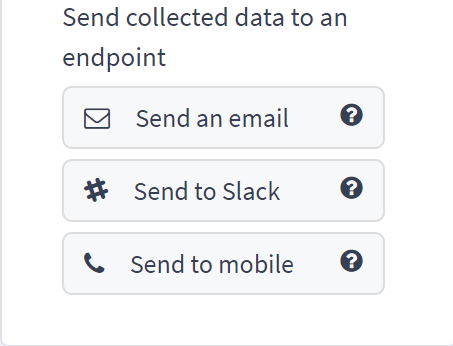 Select one of the option or all of the options depending on your requirement – how you want to send the collected data.
For example we have selected 'send an email' option.
Click on pen button to configure/edit it.
After you click on edit button one dialog will open to configure the email.
Add the emails of the users where you would like to send the data or phone number or slack channel according to the option you have selected.

After saving your configurations you will get the summary of the chat between the chatbot and the visitor directly by email or by phone or by slack as per the option you have selected.